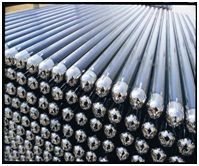 What are Solar Vacuum Tubes?
Solar vacuum tubes are very similar to a well build thermos. The air in between two glass layers is sucked out during the manufacturing to form a vacuum. Inside the vacuum layer there is no air so there is no means of transferring heat from one layer to the next. This allows the vacuum tube to capture the suns energy by unto 97% and only losing about 7%. This makes vacuum tubes extremely efficient.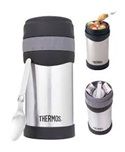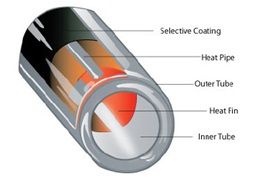 The vacuum tube consist of 4 specially coated layers of copper, and aluminium, and stainless steel on the inner tube. These layer absorb the suns energy and transfer it to the centre of the vacuum tube through a heat fin.

How do They Work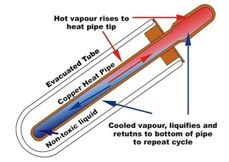 A solar vacuum tube collector works by transferring the heat energy from the sun to a copper heat pipe located inside the vacuum tube. This copper heat pipe contains a small amount of distilled water inside the tube. The tube is create like the glass evacuated tubes under a vacuum condition. This vacuum is the key to the solar water heater. You see at sea level water boils at 100 C. However as you reduce the pressure the boiling point of water changes. In fact water boils at the top of Mount Everest at only 35 C. This is because there is less pressure. Because the water inside the copper heat pipe is in a vacuum (reduced pressure) it boils at a much lower temperature of only 30 C.
The boiling water creates steam vapour that rises to the top of the heat pipe into the expansion bulb. This bulb is inserted into a copper heat exchanger and the hot steam loses its temperature and pressure and returns back to water. This cycle is continuous and involves no moving parts. This means the life of a solar vacuum tube is 20 plus years!
Complete Construction of a Solar Evacuated Collector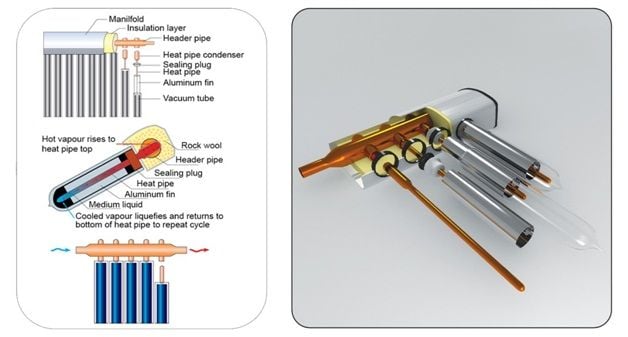 Advantages of Solar Vacuum Tubes
Solar Vacuum tube collectors have many advantages over other flat plate collectors
Easy to install – The light weight aluminium frame is installed first and the tubes and then plugged in one at a time. No crane or hoist is needed.

If a tube breaks the system still performs, no fluid is actually lost from the system and glass tubes can easily be replaced for as low as $20 per tube.

No heat loose because of the vacuum. This means they are effective in cold winter temperatures while other types of collectors fail to perform.

Always at a perpendicular angle to the sun through the day. Unlike flat plate collectors the vacuum tubes are always perpendicular to the sun.