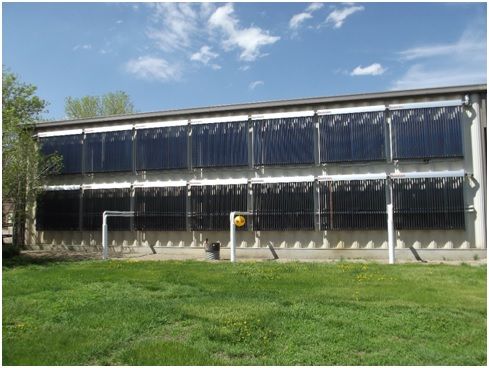 What to know
Commercial solar water heating tends to have the highest paybacks when properly applied and designed. Our Swiss Designed Polysun Solar Thermal Design Software is the best in the industry and all our products have actual engineered model associated with that are part of the software design. This ensures that the results are accurate and the ROI exceed the project requirements.
We have done some of the largest solar water heating projects in Canada, USA and the Caribbean including as far North as the North West Territories. Some of our commercial clients include the City of Calgary, Town of Banff, Sandals Resorts, Marriott and Diamond Resorts to name a few. Smaller businesses such as car washes, laundry-mats, restaurants are all other smaller clients that have taken advantage of our Free Commercial Solar Heating Design.
Gathering the Facts
The design of a Commercial solar heating system starts with an initial consultation. You should have some basic numbers before going into a commercial project such as the approximate costs of your thermal heating consumption. For hot water this can be done by looking at your heating bill in the summer. This removes the heating costs in the winter. You can also invest in an inexpensive energy metering devise to measure the circuit load during average periods.
Location of the Collectors
You should also have a good location for your project a wall is ideal when doing heating projects and roofs are also great. The array must face south so a clear line is important. Snow load on a flat roof can be an issue so you need to ensure the roof structure can support the load. This may mean getting an engineering report.
Storage Space
Solar Water heating projects generally use larger storage facilities and as such you need room to store the extra tanks or large single tank. Door width can sometime be a determining factor.
Consumption Load
when building a large system we need to size it so that it will function safely during periods with no load. For example some businesses may be closed on weekends or holidays so proper sizing and dissipation of the heat energy is important. Oversizing a commercial system can be a fatal design mistake often made.
Contact us for your Free Solar Design 1 800 317 9054 OR Email Us