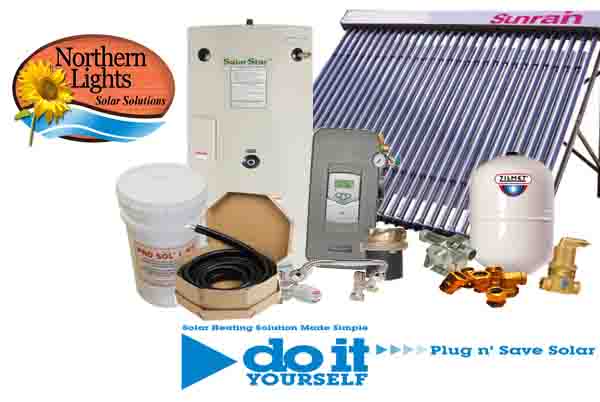 SWH-4 Solar Hot Water Heating Package - DIY Solar Kits
Complete Solar Heating Package SWH-4 - 4 x TZ58 1800 30R Collector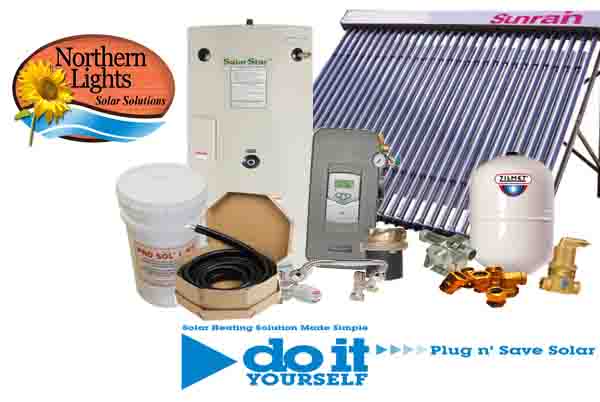 Eligible for 30% Tax Credit
Complete solar heating package for domestic hot water for up to 4 person. These are the most advanced solar water heating kits on the market. Simple to install with no soldering or electrical wiring required. All kits come with every component you will need to successfully install your solar heating system. Includes items such as fill pump for quick pressurization and servicing of the heating system. All kits come standard with RESOL DeltaSol BS+ controller two relays for optional 2nd heating zone for pools, hot tubs, hydronic heating, furnaces, or boiler systems. Advanced features such as holiday mode and energy monitoring are included.
DIY solar heating systems are designed to take the guess work out of solar heating. Modern day vacuum tube collectors can reach temperatures exceeding 400°F, and as such proper sizing and installation is very important. All our kits have been engineered to provide the maximum performance will addressing all safety features.
4 x SunRain TZ-58 1800 30R Vacuum tube collector with roof mount kit
119 gallon SolarStor solar water tank; includes built in heat exchanger with 4.5 Kw Back up heating element UL & CSA certified
RESOL FlowSol solar pump station with wilo pump and integrated RESOL BS+ digital controller for two heating zones
100' of Aurora Solar Flex 3/4" OD stainless steel piping, pre insulated and weather proof with sensor wire
all quick connect Aurora Flex Fittings for fast installation (no soldering)
pre-mixed ProSol LH-T high temp (475°F) solar heating fluid for vacuum tube collectors
positive displacement drill pump for filling and servicing
50 liter (13.2g) High Temp Solar Zilmet Expansion tank - Specifically designed for solar heating
Spirotech AutoClose Solar Air Vent - World's only solar Auto Air Vent!
complete solar installation manual and free technical support
Solar Water Heating System