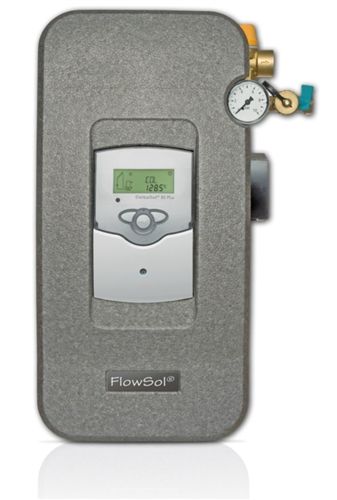 RESol FlowSol B Pump Station
Our Price :
USD$ 1,254.17
RESol FlowSol B Pump Station
The RESol FlowSol B is an advance 2 line pump station that features the RESol BS plus controller and Wilo Star21 3-speed pump. This pump station contains all the hydronics needed to manage a solar thermal heating system. It cuts down installation time and service work by 1/2 with easy features such as quick replacement of pump with out draining the solar system.
Includes temperature gauges, Pressure release valve, anti-siphon valves, and glass flow meter.
Circulation pump:
Wilo ST 15/6 ECO, 15/7 ECO (surcharge)
Non-return valves:
Opening pressure 20 mbar, openable
Connection to diaphragm-type expansion vessel:
Connections to the solar pipes:
Maximum temperature flow/return:
Medium:
Water with max. 50 % glycol
Dimensions:
Approx. 481 × 320 × 190 mm (with insulation)
Circulation pump:
Wilo ST 15/6 ECO, 15/7 ECO (surcharge)