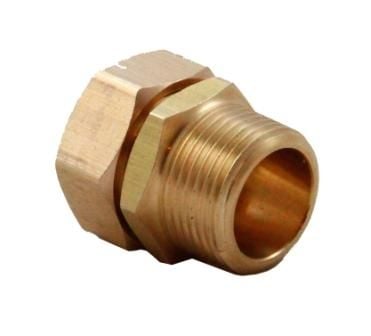 Flex Pipe to 3/4" MPT Fitting
Flex Pipe to 3/4" MPT Fitting
Use for connecting the 3/4" Sized flexible solar pipe together with a 3/4" female threaded copper fittings . These 100% brass fittings save time and guarantee no leaks. This is a male thread and will connect with a Female NPT style pipe thread.
These brass fittings are to be used with the Hammer tool (purchased separately). Instructions for how to make the connection can be found on the Flexible Pipe Product page.
These fittings come complete with the C Clip and the high temperature seals.