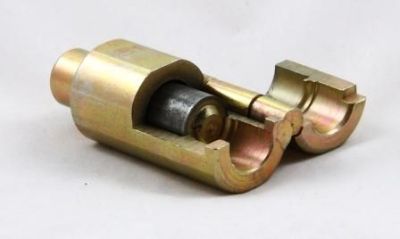 3/4" Tool for making flat seal on the 3/4" Flexible Solar Pipe
3/4" Tool for making flat seal on the 3/4" Flexible Solar Pipe
When you purchase a roll of the Solarflex flexible piping for your solar system you will need to cut the pipe to the length you need then make a flat edge on the pipe. This flat edge acts as a seal face for the brass fittings and the high temperature seals. It takes a couple of minutes to make each seal/edge.
This tool can be reused many times. It is made of solid brass and very durable.
This price includes shipping.